TCL Tab 10L Review : Calm Will Save You | Tech Reviews
The TCL Tab 10L is the brand's cheapest tablet that also comes with a flip case for the price of 139.99 euros. That sounds like a bargain, but what do you get in return for that amount? We went to investigate it in the review.
TCL Tab 10L
In February, TCL announced its 30 series of budget phones, but the Chinese manufacturer has also raised the curtain on two affordable tablets : the Tab Nextpaper 10S and the Tab 10L. The first comes with a stylus and promises a natural drawing experience, while the 10L is the cheapest that comes with a flip case. The Nextpaper 10S is for sale for about 225 euros and it will replace it with a Full HD screen, a more powerful chipset and with working memory. In this review you can read what the simpler Tab 10L has to offer.
Specifications
– Read more under the specifications –
TCL Tab 10L
Dimensions
243,1 x 158,2 x 9,2 mm
Weight
426 gram
Housing
Plastic
Screen
10.1 inch HD LCD, 1280 x 720, 60Hz
Processor
MediaTek 8167B
Random access memory
2 GB
Storage Memory
32 GB

Rear camera

2 MP

Front camera

2 MP

Battery
4.080  mAh
Software
Android 11
Colour

Gray

Extra's
TCL Kids, twee speakers, flipcase, 3,5 mm audiojack, microSD
MSRP

From 139.99 euros
Cheap design, nice flip cover
Imagine an average Android tablet and you spontaneously have the design of the Tab 10L in mind. It has visible screen edges, even if they are quite narrow, and there is one camera on the back. Only when you hold the tablet do you discover that the plastic housing feels very cheap, but without the frame or the back really creaking when you hold it.
Furthermore, the flip case feels a lot better and you have to stick it on the back of the Tab 10L. That is very easy to do yourself. When the case is attached to the tablet, it feels a bit more solid in the hand. With the case you can put the tablet upright, only it will wobble around when you operate it. That's not the most pleasant feeling.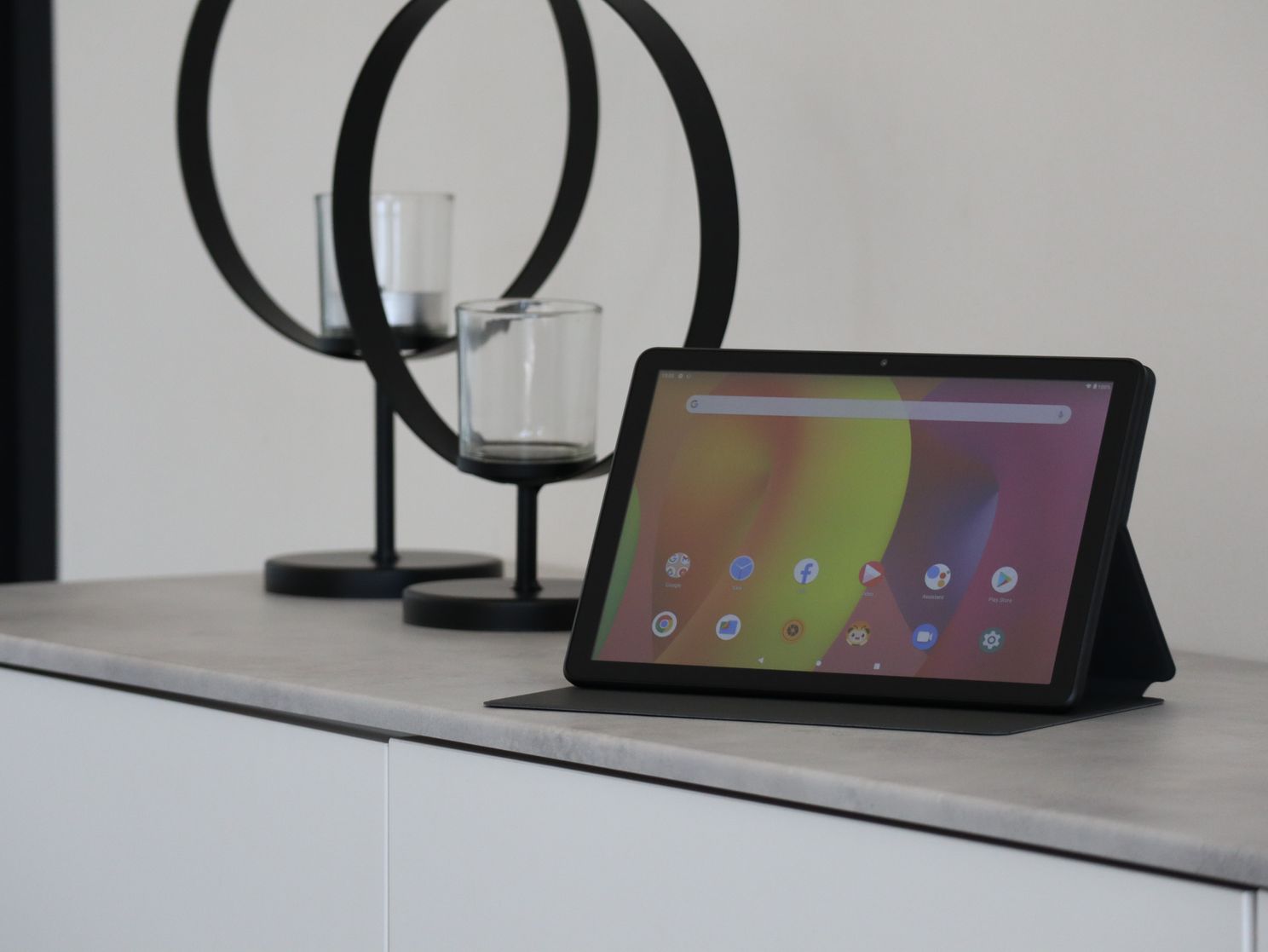 TCL Tab 10L Review: Calm will save you" />
When the tablet is upright in its case, there is a power button and volume rocker at the top. You see the selfie camera in the edge and on the left you find your USB-C port, the 3.5 mm audio jack and the microSD slot. The speakers are located at the bottom of the tablet and are therefore directed downwards when the tablet is upright in its case when you watch a movie or series. There is no fingerprint scanner.
Very poor screen
The screen is always one of the most important aspects of a tablet, because the reason you get a tablet at all is because you want to display content on a larger panel. TCL has decided to go for a 10.1 inch panel, unlike, for example, the Samsung Galaxy Tab A7 Lite from the same price range, which has a smaller 8.7 inch size.
10.1 inches is a popular size, although it is just too small to easily use two apps side by side. A 10.1 inch screen is very suitable for those who want to read e-books, take notes or enjoy a series or movie.
Yet that is mainly true in theory, because I really didn't use the Tab 10L's screen for fun. And that's not even because it's an LCD panel with a lower screen resolution, because TCL's choice is fine for the price range. What is annoying is that the panel is very difficult to read unless you are sitting exactly in front of it. The viewing angles are therefore very poor and the colors are also rather gray and there is no setting with which you can make the colors slightly more vivid. The brightness of the TFT LCD screen is sufficient, unless you really want to use the Tab 10L in strong sunlight.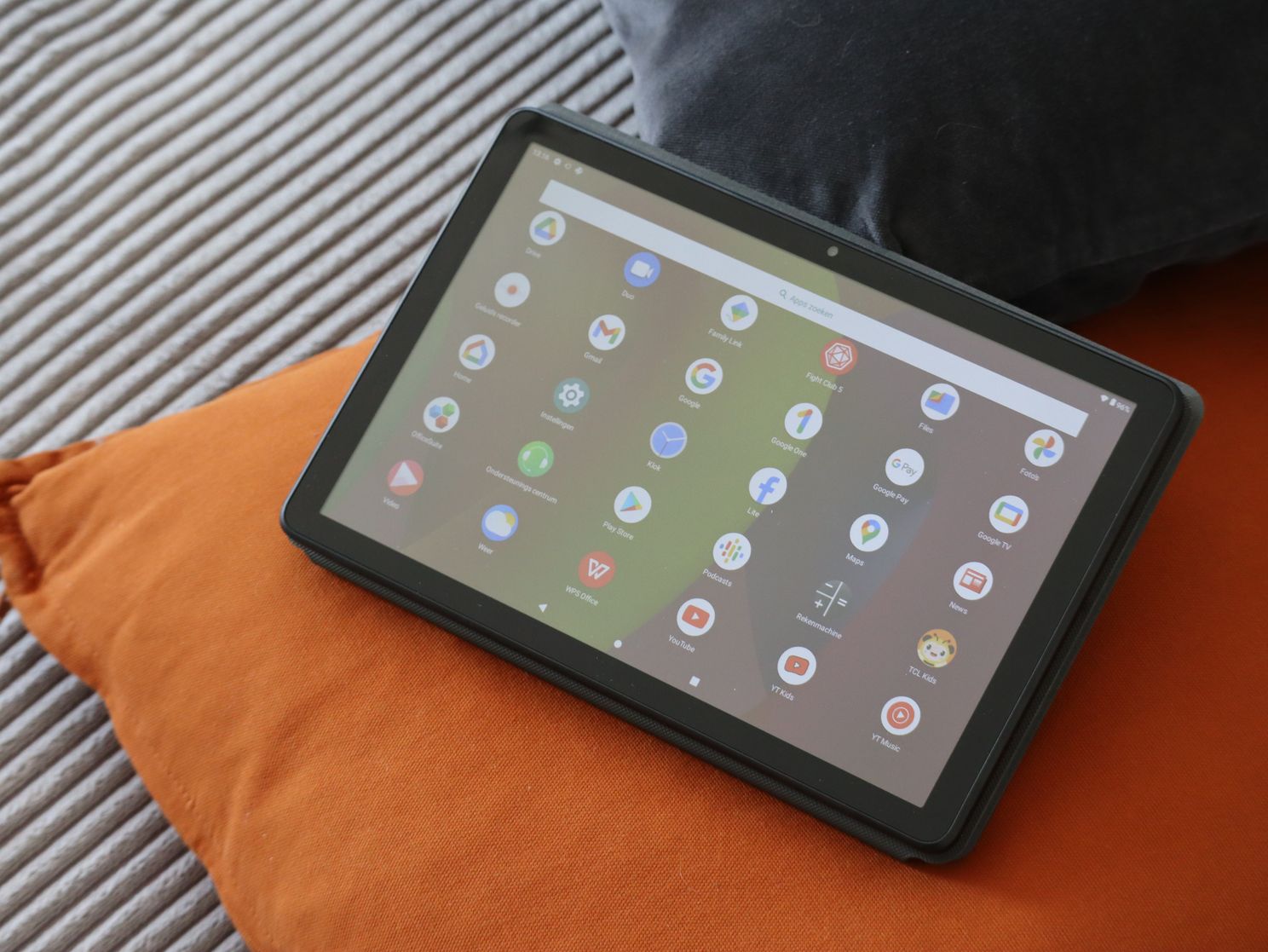 If you take everything together, the screen is rather disappointing, because within this price range you can find better, to take the Tab A7 Lite again as an example.
Calmness will save you
Calmness and patience are the two keywords when it comes to the performance of the TCL 10L. The MediaTek 8176B is a very basic 1.3 inch quad-core chipset that can work with 2 GB of RAM and 32 GB of storage. As a result, you can expect quite a lot of delays in apps, even with the most basic applications.
Furthermore, multitasking is also not the best experience as app processes are shutting down in the background all the time. Then it takes quite a while before you can work with that app that you opened a few minutes ago. I also tested Chrome on the Tab 10L and even when I was just switching between four tabs, the tablet failed to keep tabs active. Also know that the choice for a light chipset has even more consequences. The device comes with the older Bluetooth 4.2 and Wi-Fi 802.11 b/g/n standards.
Also, don't expect the 10L tab to serve as the ideal tablet for games. It is clearly not suitable for graphically demanding games with 3D graphics, such as Fortnite or PUBG Mobile. A simple 2D game will do.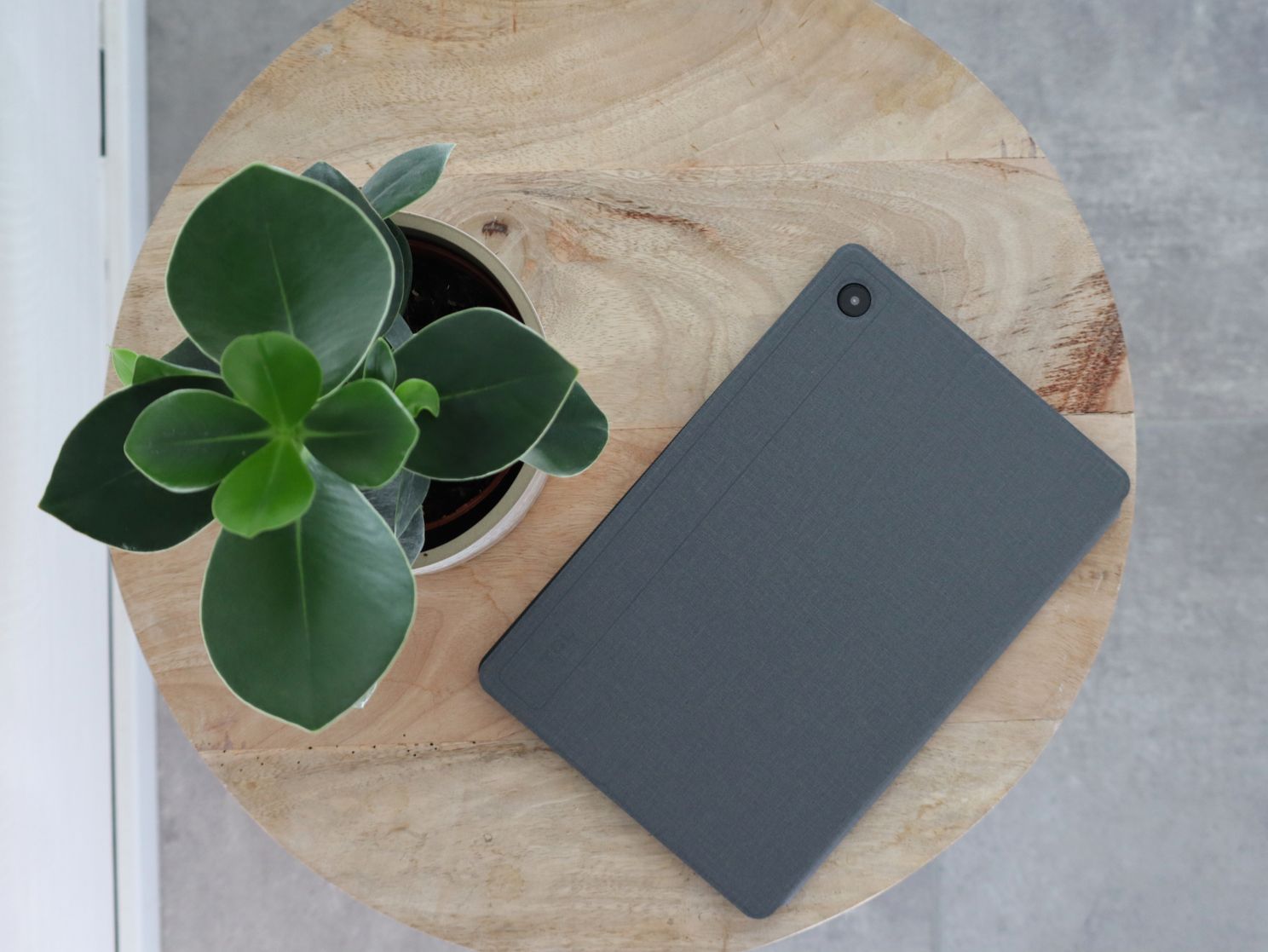 No Android Go
It is a pity that the Tab 10L appears on the market with Android 11 and not with Android 11 Go Edition . Android Go is a lighter variant of the Android operating system that has been specially developed to get more out of lighter hardware. And you can say that this TCL tablet clearly belongs to that category. Android Go devices come with a modified package of so-called Go or Lite apps, which are actually simplified versions of existing apps. It is striking that Facebook Lite is preinstalled on the Tab 10L, but it is the only light app.
Can you say that the Tab 10L is not suitable for anyone due to its limited performance? No, that's an exaggeration. If you plan to use this tablet for one specific purpose, for example just taking notes or watching series, the performance will disturb you much less. Otherwise, calm will save you.
Lenovo Tab M10 Plus (3rd Gen) Review: Cost Friendly Generation! | Tech Reviews
Decent speakers
Speakers that are directed downwards always provide a less pleasant sound compared to speakers on either side that are directed forwards. Still, both the volume and the quality of the sound were better than expected. The speakers are certainly not extraordinary, but they are fine considering the price of the tablet. The presence of a 3.5 mm audio jack is an added value.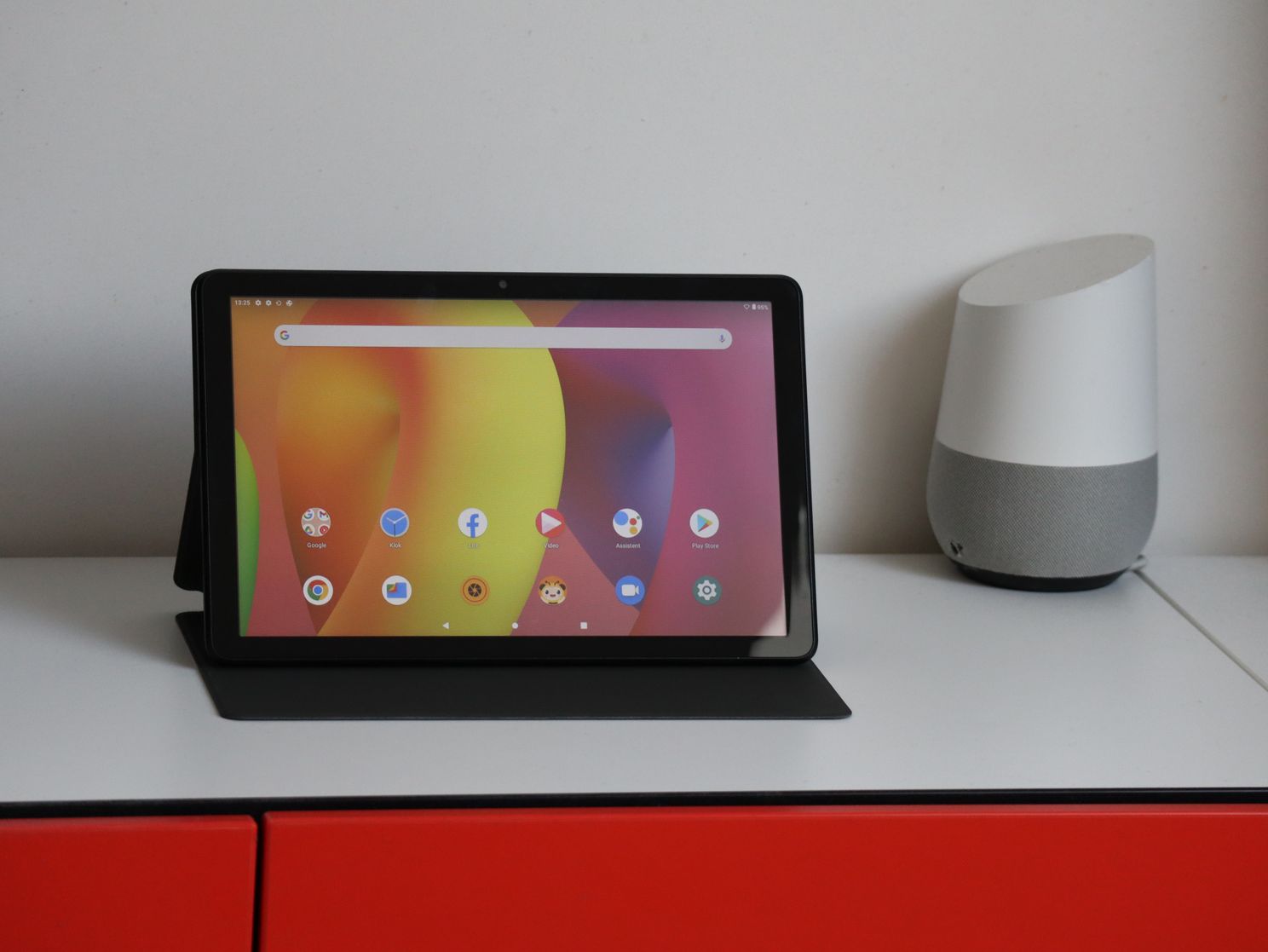 Disappointing battery
With a light chipset and a simple HD screen, you automatically expect the battery life of such a product to be very good, but it is not. The TCL 10L is equipped with a 4,080 mAh battery and that lasts for about six hours after a screen time of about six hours. That is really a disappointment if you know that, for example, the Samsung Galaxy Tab S8 lasts more than 10 hours. And again: good battery life has nothing to do with the price of a device.
The TCL sometimes feels warm even with light use, but without you really talking about overheating . That heat does not seem problematic, but it is a sign that energy is being lost and it also leads to a less good battery life. Do not expect any special fast charging performance, because you will not find that with a product from this price range. In the case of more powerful devices, manufacturers often already have to come up with special solutions to optimize the battery life.
Camera
You do not have to have too high expectations of tablet cameras, and certainly not if that tablet costs 139.99 euros and comes with a supplied cover for that price. On the front and back there are a couple of exactly the same 2 MP cameras with a small 1/5 inch sensor.
– Read more under the photos –
The pictures these cameras take are actually useless for most purposes. Perhaps the most important function for the lenses is video calling with the selfie camera. In normal lighting conditions this is doable, even if the low quality is visible. But if you make video calls in a dark environment, it really becomes less pleasant for the other person.
Kale software
Unfortunately, the TCL 10L will still come with Android 11 on the market and it is expected that it will not receive any version updates. TCL's software shell is otherwise bare, and it fully reflects a bare-bones Android experience. There are hardly any personalization settings for the home screen and TCL doesn't add an extra feature that makes Android on the 10L better suited for large screens. A manufacturer like Samsung, for example, does that with its One UI shell.
So the software on the TCL 10L feels like you're using a stretched phone. Google has recently proposed a lot of optimizations with its Android 12L update , but you should not expect that on this tablet.
Samsung Galaxy Tab A8 Review : Not better than the Tab A7! | Tech Reviews
Furthermore, TCL mainly uses the Google apps and it also has its own Video app, a support center, its own camera app and TCL Kids. More about the latter in a moment. The tablet is also equipped with a handful of bloatware apps, which are pre-installed third-party apps. These include: Facebook Lite, Booking.com, WPS Office, OfficeSuite and Microsoft News.
TCL Kids
A special feature that TCL offers is its Kids app: a protected environment for children that parents set up for them. The app is kind of a simple home screen where kids can access a limited number of apps and websites to visit. Parents can easily select it in the settings and you can only exit the simplified launcher with a PIN code.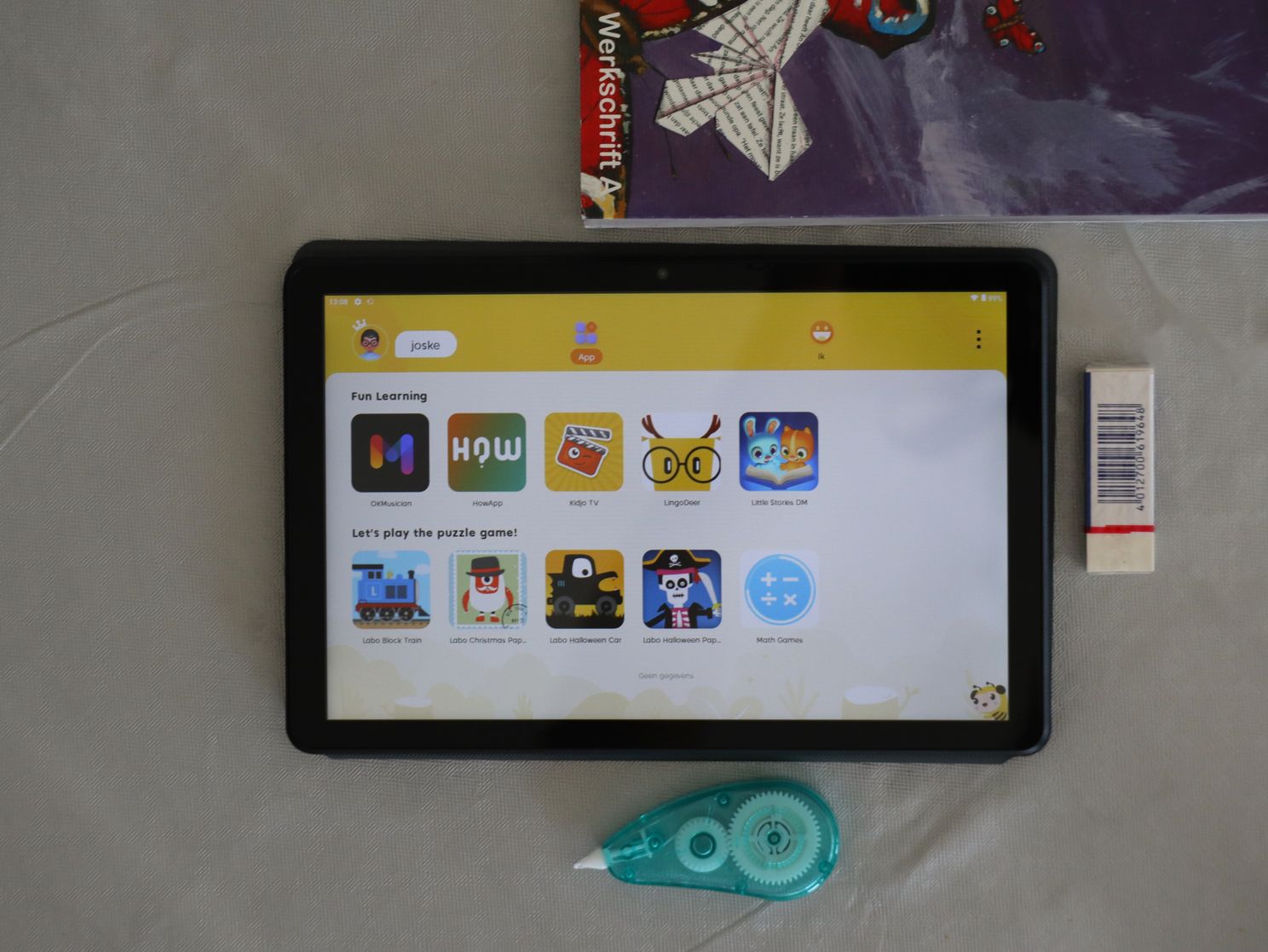 TCL also has a number of its own apps and games that it offers in the Kids app, but all those apps are in English. You will also find that the menus in TCL Kids are poorly translated into Dutch.
TCL Kids is to provide an alternative to the Google Kids Space service available on several more recent Android tablets. In TCL Kids everything looks less refined, but in fact it can be almost the same if you take a moment to set up the virtual environment for your child. The TCL 10R also has Google Family Link pre-installed so you can limit kids' screen time too. And finally, YouTube Kids has also been installed so that your child can safely explore videos on the internet. You can also add YouTube Kids to the TCL Kids interface just like any other apps.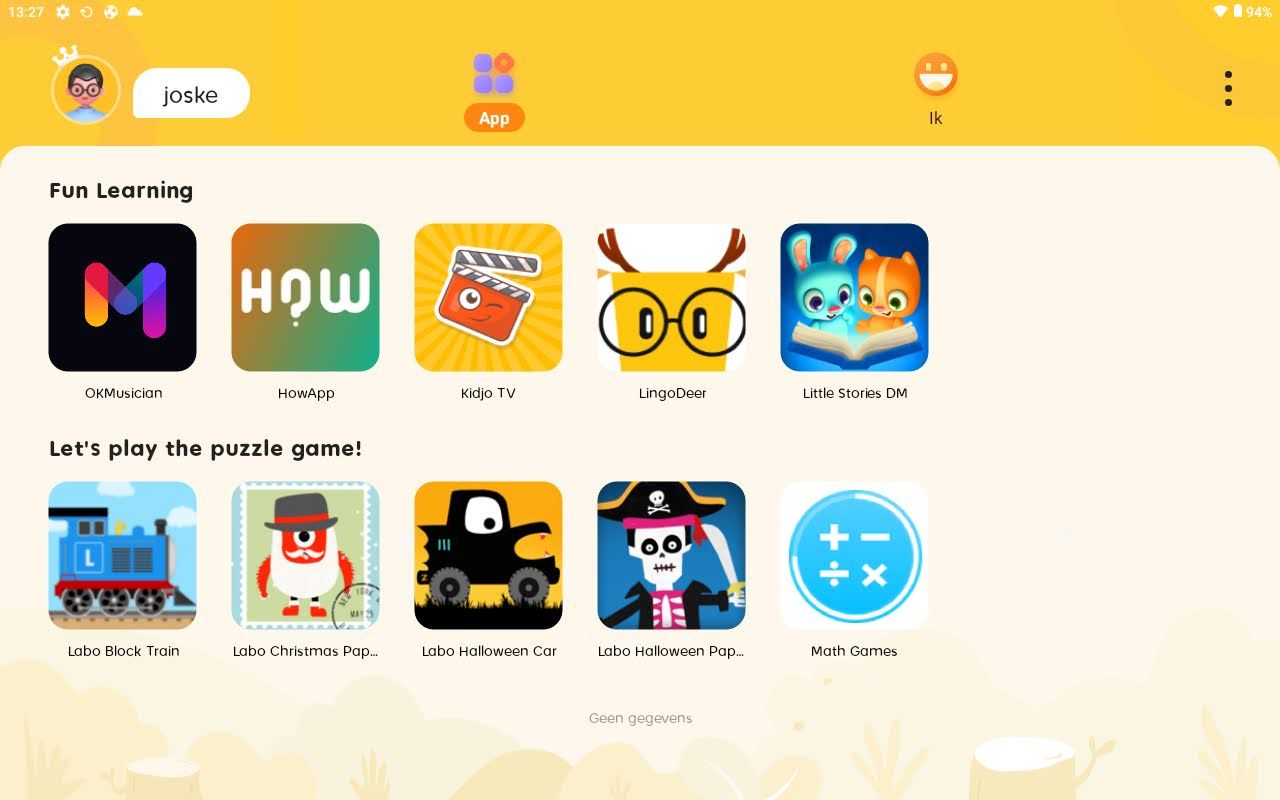 Conclusion
The TCL 10L is a budget tablet that seriously compromises on every aspect to bring the price tag down. The housing feels cheap, the screen is quite mediocre, the performance provides limited options and the battery is also a less good aspect.
Huawei MatePad 11 Review : Superb Media Tablet With Idiosyncrasies | Tech Reviews
On the other hand, the fact that you can buy a 10.1 inch Android tablet for little money, which is perfectly suited to perform light tasks, unless you are going to multitask. One thing at a time is crazy enough. The great thing is that for the price of 139.99 euros you also get a cover that is of decent quality in one fell swoop.
And with TCL Kids you can easily prepare a pleasant and safe environment for children. Please note that you can also encounter the limitations of the tablet when playing games for children. Fortnite or PUBG Mobile are really not in it, but that will not cause any problems for the youngest children.