You can also conveniently watch VOX in the live stream – nowadays you are no longer absolutely dependent on a television. Here we summarize what options are available for PCs, tablets, smartphones and the like, and what the associated costs are.
See VOX now with RTL + in the live stream
The VOX program includes successful formats such as "Shopping Queen", "The Perfect Dinner", "Between Tulle and Tears" or "First Dates". If you don't have a TV or want to follow the programs on your PC or on the go, you can also watch the RTL Group's private broadcaster in stream.
1.

Official live stream from VOX on RTL+

2.

Zattoo, Waipu TV & Magenta TV

2.1.

Record VOX live stream?
Official live stream from VOX on RTL+
If you are looking for an official, free live stream, you will be disappointed: the VOX TV program is not available online for free. With the free offer from RTL + you can only use the VOX media library to catch up on missed programs with additional advertising.
The live stream and other functions are only accessible to users of the paid "RTL+ Premium" subscription – but with this you also have access to the streams of the other channels in the RTL Group (RTL, RTL 2, Nitro, Super RTL & Further). If you want to watch the VOX live stream on your computer, laptop, smartphone or tablet, you have to buy a premium subscription (EUR 4.99/month). Alternatively, you can of course also use one of the other legal TV streaming services to watch VOX in the live stream.
Zattoo, Waipu TV & Magenta TV
If you want to see more than VOX and the other RTL channels, you should take a look at what the German TV streaming services offer. We have summarized all providers with VOX live streams as well as their costs and other functions here:
Offerer
Package (price/month)
Channel
functions
RTL+

Premium (4.99 Euro)
Premium Max (12.99 Euro)

All RTL Group channels in HD

Media library, pre-TV, video-on-demand (full seasons, films & more), exclusive content
Magenta TV

VOX HD (+95 more channels)

bookable Pay TV and sports channels, cloud recorders, restart & timeshift, mega library, Magenta TV Originals & RTL+ Premium
Waipu TV

Comfort (5.99 Euro)
Perfect Plus (12.99 Euro)

VOX in SD (+125 more channels)
VOX HD (+181 more channels)

Only in the paid options: cloud recorder, pause & restart broadcast, pay TV channels can be booked (included in Perfect)
Zattoo

Premium (9.99 Euro)
Ultimate (13.99 Euro)

VOX HD (+117 more channels)

Cloud recorder (ultimate only), additional TV packages can be booked, restart and live pause, on-demand content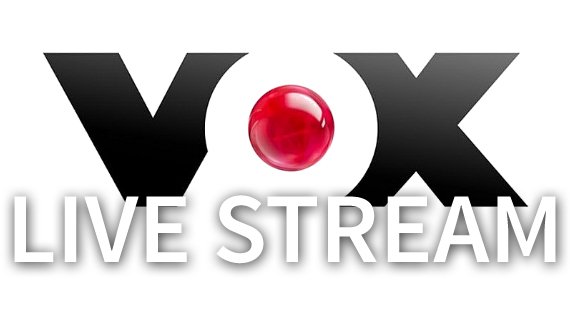 Record VOX live stream?
Most TV streaming services also offer a cloud recorder function to digitally "record" programs in advance so that you can watch them later. Depending on the package, these options are also possible with Zattoo, MagentaTV and WaipuTV. Alternatively, you can use your own online video recorder such as Save.TV to save all episodes of "Die Höhle der Löwen", "Sing meine Song" or "Goodbye Deutschland" on your home hard drive.