Xiaomi 12T Pro Review : Xiaomi's "economical" High-end Phone Comes With Its Homework Done | Tech Review
In the same way that for the universe we talk about contraction and expansion, for the Xiaomi catalog the same thing happens depending on the moment and the range we are talking about. The brand's high-end mobiles for this year are accommodated in no less than three rounds, and in the analysis of the Xiaomi 12T Pro we break down the experience of the most ambitious of the T series this year.
And not only that, also ambitious in megapixels with a main sensor of 200 megapixels . At the moment it is not the standard that we talked about relatively recently, but the truth is that they are not the first to arrive either (Motorola was there with the Moto Edge 30 Ultra ), so we have to see if they do it to win by a landslide and give meaning to the megapixel war or to chisel another notch in the marketing charts of this market.
Technical sheet of the Xiaomi 12T Pro
XIAOMI 12T PRO

SCREEN

6.67-inch AMOLED




20:9




Resolution 2,712 x 1,220 pixels




Refresh rate up to 120 Hz

PROCESSOR

Snapdragon 8+ Gen 1

VERSIONS

8+128 GB
8+250 GB
12+256 GB
LPDDR5/UFS 3.1

REAR CAMERA

Main: 200 megapixels f/1.69 Wide




: 8 megapixels f/2.2




Macro: 2 megapixels f/2.4

FRONT CAMERA

20 megapixels, f/2.24

SOFTWARE
Android 12
MIUI 13

BATTERY

5,000 mAh




120 W wired fast charging

CONNECTIVITY AND SOUND

Dual SIM
NFC
5G (NSA+SA), WiFi 6
Bluetooth 5.2
GPS
USB tipo C

OTHERS

Fingerprint reader under the screen




Stereo




Gorilla Glass 5 on the front

DIMENSIONS AND WEIGHT

163.1 x 75.9 x 8.6 mm




205 grams

PRICE
8+128 GB: 749 euros
Design: establishing the aesthetics of the most "pro" Xiaomi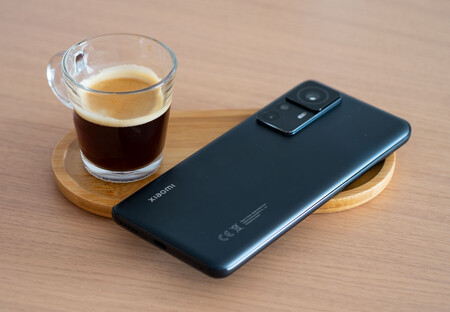 We have had Xiaomi 12 Pro , Xiaomi 12S Pro and now Xiaomi 12T Pro and the logical thing is that they resemble each other in some aspect of the design because they have a certain aesthetic harmony between the brand's "pro" mobiles. And so it is, as we see in this 12T Pro , the rear module is kept in the upper left corner divided into two parts: one that monopolizes the main camera and another that shares the flash and the two secondary lenses.
To the delight of those of us who prefer less "patent leather" and cleaner surfaces, matte has won the game when it comes to the back (at least in the black color that we have tested), thus being a less slippery and apparently less dirty option. although it slips more than a typical untreated glass finish would and what actually happens is that it hides the traces of the hands very well.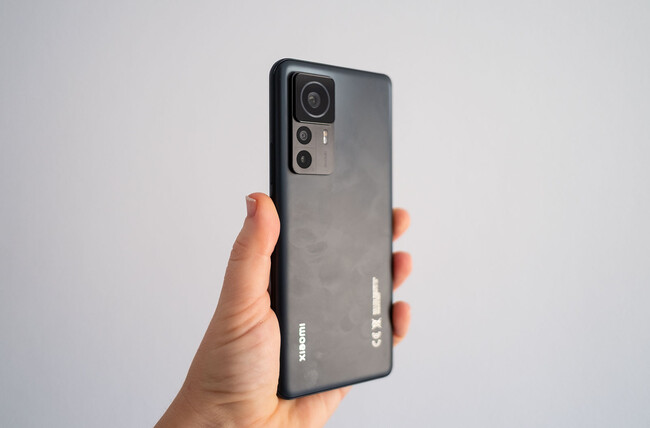 What reminds us quite a bit of the Xiaomi 10T Pro , aside from some components that are still eye-catching, is the thickness . Although it must be said that this one is a little thinner and, yes, lighter, although in terms of volume it falls within what we usually see in mobile phones with screens between 6.4 and 6.7 inches diagonal.
The metallic edge is also finished in matte, although with gloss bevels, which give a different touch to the usual contrast between these two surfaces. It is a thin edge on the sides that acts as a continuity solution to the curve that starts at the back, which gives us that comfort that we already experienced with the 12 Pro despite its dimensions. Here we see him face to face with him and with some rivals in terms of volume and weight, seeing that he fits in the average without being neither the heaviest nor the largest.
With the tray for the SIM aligned to the center with the USB type C and the speaker (good luck!) on the lower edge, on the sides are the physical buttons and no longer a side reader, as in the 10T Pro. traces is on the screen , in whose upper frame the earpiece and secondary speaker are fitted with extreme discretion, on a subjective camera centered and of quite small diameter (inside the screen).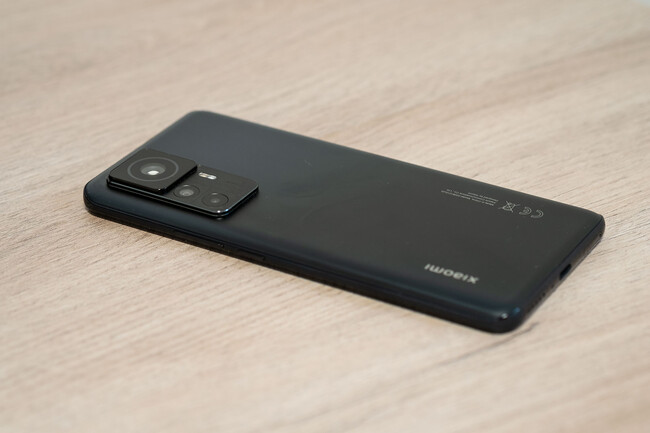 It is a mobile that in this black color transmits sobriety and elegance , with a reflection on the back that reminds of the effect that Vivo began to use in its high range (around the Vivo X60 Pro ) and that gives it a certain elegance. The module, large as we have said, causes it to sway slightly when used resting on a surface (perhaps something that goes unnoticed by those who never use it like that), but in general it is comfortable, it is well built and it gives the feeling that the materials it has a certain quality.
Screen: leaving behind the FullHD + and settling at 120 Hz
The democratization of some screen specifications that were quite exclusive, such as high refresh rates, is something that benefits all users, especially those who prefer not to go for the most expensive (and theoretically most complete). The FullHD+ resolution, however, made many manufacturers place high-end mobiles with panels with this resolution when manufacturers like Samsung had not dropped QHD for their top-of-the-line mobiles for a long time.
Of all this, what do we see in the latest Xiaomi S series mobile, "traditionally" aimed at lowering the price of high-end mobiles without giving up cutting-edge features (but with some concessions)? A 6.67-inch AMOLED screen with a resolution of 2,712 x 1,220 pixels and a refresh rate of 120 Hz , with a density of 446 pixels per inch.
Therefore, on paper it is a panel that meets (and partly to spare) what could be expected from an ambitious 2022 mobile. In addition, the touch refresh rate is 480 Hz and it supports HDR10 +, which are nothing wrong.
With that resolution and screen diagonal, a density of 446 pixels per inch remains , which without being outstanding is enough to give a good experience in terms of sharpness. At all times there is a correct display of the content, both in terms of resolution and contrast, and also in terms of brightness and viewing angles.
At all times there is a correct display of the content, both in terms of resolution and contrast and also in terms of brightness and viewing angles
Regarding the brightness, without being the Xiaomi this year that reaches the highest maximum brightness, it has seemed more than enough for everything to look good the more direct and intense the sun shines. The automatic brightness adjustment works well , without delays in adaptation, and the minimum brightness could be a little lower.
The panel comes with the Vivid color scheme as standard, which is more balanced than it normally is. The saturated, as you might think, is oversaturated and exaggerated and the original color is quite similar to the vivid, although with a warmer temperature. It's worth turning on the Adaptive Colors option, which is somewhat analogous to True Tone in iOS and leaves the controls of these settings to the system, which is quite correct.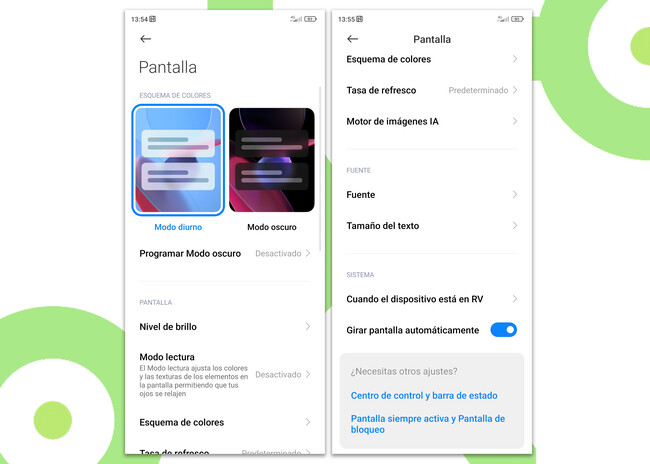 We see this in the display settings , as well as the refresh rate settings. Being the maximum 120 Hz, we can choose that it is always at this frequency, at the minimum (60 Hz) or choose the dynamic adjustment so that it adapts it to the content.
Poco M5 Review : Glitzy Budget Phone With 50 MP Camera | Tech Review
When we talk about autonomy we will comment on how this choice influences said aspect, but at the level of experience we will see that in general the variable adjustment jumps between 60 and 120 Hz, without average terms, being at 60 Hz for video playback, games and some other app and 120 Hz when we navigate through menus, in app loads and basically as soon as we touch the mobile (be it with Instagram, Twitter, the browser…). That is why in this case the experience is not very different from when we always leave it at 120 Hz, with the usual extra fluidity in scrolls and transitions that this rate manages to transmit .
In terms of design and options we also see in the general settings those of the always active screen and the lock screen and on the other hand those of the home screen. Both are useful to customize both the appearance and the interaction a little more: if, for example, we prefer the app drawer or only the desktop, if we want to activate the wake-up screen when picking up the mobile, etc.
As for the frames and the front camera, Xiaomi has opted for a fairly small lens , since with the included frame it only measures about 3.5 millimeters in diameter. It is very close to the frame of the screen, which manages to have a fairly narrow taskbar in the case of this design (about 5 millimeters, the narrowest we have seen). Thus, the island does not bother anything or hinder the user-interface interaction, also serving as a separation for the two available curtains, as in iOS (pulling down from the left appears the notifications one, pulling down from the right appears it too called Control Center.
Performance: when a "+" is a complete change
Another aspect in which having a "T" in the name does not exactly mean being inferior is the fact that it has incorporated an evolution of the processor of its predecessor , the 12 Pro. It is the Snapdragon 8+ Gen 1 , which It was released almost specifically to correct what the powerful Snapdragon 8 Gen 1 couldn't do so well: sustain its performance.
In this case we have tested the model that goes with 8 GB of RAM , although the 12T Pro reaches up to 12 GB in its most complete configuration. However, we have not missed more memory either and the combination of these 8 GB with the 8+ Gen 1 has been sufficient for the use we have made, even a few good steps to 'Genshin Impact' without the temperature worrying us.
Thus, while in the 8 Gen 1 we appreciated a notable drop in performance when the battery was around 20-30%, in this case we have not noticed any malfunction or that the hardware is insufficient. In the 12T Pro, processor, RAM and graphics are more than enough for normal or intensive use.
Beyond our sensations and experiences, we leave you, as always, the results of the main benchmarks . It should be said that, despite the fact that we have not registered high temperatures in our use, we have not been able to pass the 3DMark Wildlife Stress test because during it an internal temperature was reached that the system detected as overheating and stopped the app.
Xiaomi 12T Pro Benchmarks
Software: an "inconspicuous" but effective update
MIUI 13 , the software that the Xiaomi 12T Pro has been carrying since we turned it on, was an expected version for what we were already able to test in its beta : greater stability than its predecessor, MIUI 12.5. The one we have used has been, specifically, MIUI 13.0.1 Global.
Lenovo Tab P12 Pro Review : A Sensational Tablet In (almost) All Aspects | Tech Reviews
Maintaining the aesthetics, what was emphasized in its presentation was the elimination of its own bloatware (that is, Xiaomi apps of little or dubious use). But it has not given us that feeling at all seeing that it continues to come with apps like My Community or My Picks, in addition to numerous third-party apps , without being able to remove the browser, music and video apps, Google One or My Picks.
The general settings present the order and appearance that they had until now, with several sections to customize the experience with the screen and two additional settings sections that expand the possibilities of adapting the interface-user interaction somewhat more than other layers (especially, more than stock Android). In fact, customization is what we keep highlighting about MIUI.
We now have part of it in a sidebar that we have actually seen previously, but it is still an addition. It is a bar that hides behind a discreet handle and that can provide faster access to certain apps.
Something that has also evolved (starting from a high level, in relation to others) is the game mode . Although it may not detect all the games at first, it is worth adding the ones that are missing in order to configure our experience with them in terms of performance, connectivity, warnings and other parameters (especially if we are gamers of "while I play"). I don't want distractions").
MIUI 13 is perhaps not a great leap in the evolution of the layer, but it does seem to us a necessary step due to the stability and fluidity that we have noticed . It is not the most intuitive layer of software, but it is worth exploring it little by little, because we get to have a very personalized experience when we have been playing what interests us.
Biometrics
The biometric unlocking methods that the 12T Pro integrates are fingerprint reading (on panel) and facial recognition. Although we already anticipate that we may only end up using one, whether we want to or not.
We are referring to facial recognition , which works even "on the way" to the face and is very fast. Of course, everything has a price and in this case the manufacturer itself warns us: it is not the most reliable system in terms of security and you can even be fooled with a photograph. It also does not work in total darkness without light assistance.
The fingerprint reader is not bad, although the reading surface is not very large and sometimes you have to insist a bit (or, rather, correct the support surface of our finger).
Photography: this is how to photograph at 200 megapixels
The Xiaomi 12T Pro is the latest of Xiaomi's "Pro" phones, but it is not far behind in "star feature" at the photography level. As we mentioned at the beginning, in this case it is that 200 megapixel sensor , specifically the Samsung ISOCELL HP1 , presented in September 2021.
iPhone 14 Pro Max Review : The Most Expensive iPhone In History Is A Photographic Scandal | Tech Reviews
Accompanying it we have perhaps a combination of hardware and software that may be more familiar to us, but not negligible for that. So first of all let's review each of the cameras of this 12T Pro:
Main

 camera: Samsung ISOCELL HP1 200-megapixel main sensor (1/1.22-inch, 0.64μm pixels, 1.28μm ganged 4-1, 2.56μm ganged 16-1). 8P lens with f/1.69 aperture, OIS and Xiaomi ProFocus focus. Video up to 8K, with HDR10+ option.

Wide-angle

 camera: 8-megapixel sensor (¼-inch, 1.12μm pixels) with 5P lens with f/2.2 aperture and 120-degree field of view.

Macro

 camera: 2-megapixel sensor (1/5-inch, 1.75μm pixels) with 3P lens with f/2.4 aperture.

Front

 camera: 20-megapixel sensor (1/3.47-inch, 0.8μm pixels) with 5P lens with f/2.24 aperture.
Camera app
The MIUI app is still one of the most complete and customizable . The interface has hardly changed, in fact the direct accesses to HDR and "AI" mode are maintained, when many other manufacturers have already given up and do not put it (why would it be).
This makes it very comfortable to adjust the shot, with the addition of being able to order and add the modes that we want to the lower carousel. The 200 megapixel shot is not, yes, available as is, but we have to select the UltraHD mode and press the "200 MP" button, since if it does not shoot at 50 megapixels.
In pro mode we have RAW and we can also shoot at 50 megapixels by adjusting manually, but RAW is only available at 12 megapixels. Hence we cannot see a "pure" high resolution shot and see if there are any differences in processing.
The main thing for the vast majority of users is that it works well and changing modes is fluid , in addition to being full of options. The only thing that we have missed is that in the video there are direct buttons for changing lenses (in the resolutions that are set), otherwise we have been quite comfortable.
Rear cameras
Speaking of automatic shooting, we like to see that Xiaomi opts for realism in terms of colorimetry and saturation point . In general, there are no exaggerated colors and the contrast is balanced, although depending on which scenes we can see some magentas that are somewhat out of tune.
The forte of the main camera, whatever the resolution, is the close-up . The focus works very well at 12 and 50 megapixels, not so much at 200, and detailed and balanced photographs are achieved.
The dynamic range is so sufficient and correct that the HDR, whether automatic or added, is almost more of a decoration. Where we have seen that the photo can save us a little more is in the wide angle at night, interpreting lighting and shadows much better, in the rest of the scenarios we can not worry.
As for this lens, the wide angle works well, without miracles and saving something just the detail. Always below the main lens (already at 12 megapixels) and with a little more haze, but during the day they are quite correct photos. It is at night when he suffers more from diffuse contours and other insufficiencies.
The macro lens sensor is as small as it is expendable. We insist that they are low resolution photos and quite unbalanced in most cases, always seeing better results when the wide angle is used for macro photography (as in iPhones, ASUS and some other brands).
The portrait mode has surprised us for good. Although it depends on the situation, Xiaomi has improved the artificial bokeh and we see it somewhat more progressive, even at night, seeing a correct and clean cut most of the time.
The night mode is not too artificial, in part because when there is little light the automatic already tends to overexpose and in the end there is usually little difference between these two. It does manage to define the contours a little more, which is why it may be worth resorting to when the light is scarce.
And what about high resolution? Go for it.
The 200 megapixels in the Xiaomi 12T Pro
With the megapixel war more alive than ever, in part thanks to Apple's unprecedented movement with the iPhone 14 Pro , which has ended up having a good result (with certain qualifications), the 200 megapixels are a focus of attention , both for the number itself as well as the fact that there are still very few mobile phones that have such a sensor.
Vivo X Fold First Impressions : The Folding Phone That Leaves Us Wanting
In this case we also have a 1/1.22-inch sensor , which is not as big as the Xiaomi 12S Ultra but, strictly speaking, is slightly larger than the iPhone 14 Pro (1/1 .28 inches, they are practically the same size). Does adding more megapixels in a sensor size that is already remarkable in a mobile win the game? Or is it more marketing? Let's see.
As we have said, the Xiaomi app allows you to shoot automatically at 12 megapixels (that is, with the pixels grouped 16 to 1), with some settings such as HDR and AI, or activate UltraHD mode . If we activate this mode we have the option of shooting by default at 50 megapixels (pixels grouped 4 to 1) or without grouping pixels, at 200 megapixels, by clicking a button on the interface. In this case, without being able to manage the HDR (although we have already commented that it is not something that has too much involvement either).
What we've seen in general is the obvious: 200-megapixel photos are bigger and take up a lot more on the storage drive . We are talking, for example, that an automatic photograph can occupy about 2.5-3 MB, a 50-megapixel one about 23-25 ​​MB and a 200-megapixel either almost from 50 MB, reaching 70 MB.
We are talking, for example, that an automatic photograph can occupy about 2.5-3 MB, a 50-megapixel one about 23-25 ​​MB and a 200-megapixel either almost from 50 MB, reaching 70 MB.
As we always say, because there is not much more to say in practice, it is that high resolutions are going to be useful if we are going to print. Why? Because as in this case, what is achieved is to define the image a little more by having a little more information per megapixel.
Something that is noticeable… With the "pinch", that is, zooming in and comparing cuts . In general plane daytime photos we see that clearly the distant details are much more defined in the photo at 200 megapixels than at 12 megapixels. Although what we have not seen is that Xiaomi's processing of these high-resolution images always recovers more information from the shadows, as it did stand out in the case of the RAW of the iPhone.
Are 200 megapixels miraculous? A priori not so much, especially because we are not going to dedicate ourselves to emphasizing cuts in practice. Without neglecting to value the difference in definition that we have seen in most shots, the photo without enlarging or cropping does not show great differences , especially since the focus in UltraHD mode works worse in the foreground due to the focus, where the 50/200 megapixels would perhaps have more option to show off. In fact, it has happened to us that looking for the minimum focus distance (without reaching the macro) would get us better results in auto than at 200 megapixels.
Of course, speaking of daytime scenes, what we also see in cropping is that in complex areas of a photograph (such as a shadow) the threat associated with greater contour highlighting is an increase in noise . It is not appreciated at first sight, but going into detail we have seen it in general plane photographs.
This processing of high resolution images changes at night , almost always finding highlights that are more prominent than in automatic mode. This makes the photos a little less realistic at the level of the interpretation of said lighting, in some cases giving the impression that some kind of night mode has been applied, and in others blurring detail in the case of backlighting.
In fact, at night we have not noticed that increase in detail so much, seeing more washed contours in general, without being successful in the interpretation of lighting and shadows despite having more information (processing plays its role here). Of course, without the noise of the shadows that we had observed during the day.
Therefore, it seems to us that 200 megapixels and high resolutions in general are tools that can be useful for a certain percentage of users, willing to spend their time processing photos and/or who want to print their photos, perhaps with much less complex sessions than taking a SLR or an advanced photo camera. But we do not believe that they are, at least for now, a decisive blow to the table , nor that the 12T Pro can be the clear winner of its more armed rivals in this regard (both in terms of resolution and sensor size).
OPPO Reno 8 Pro Review : Does it have more to offer than a good look? | Tech Reviews
Front camera
The 12T Pro's front camera is small, but it's worth it. During the day it achieves realistic photographs , with a balanced contrast and correct detail , defending the portrait mode very well during the day and with medium-high light.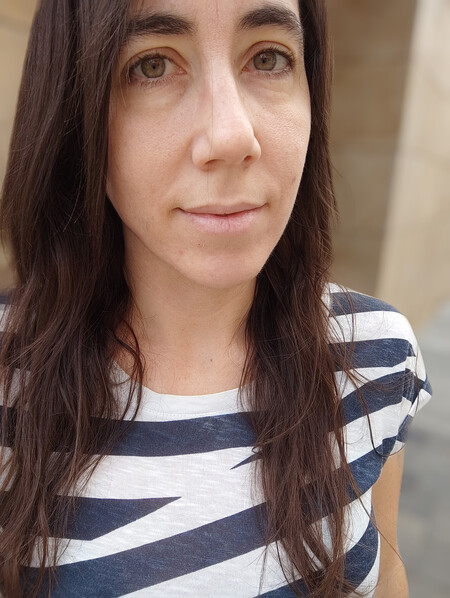 The HDR is not aggressive either and it may come in handy to recover the skies in the background, although at night it is better not to pull it because (perhaps due to the nature of the shot and its processing) sometimes it makes a little more noise if we see it retail. What remains solvent at night is the portrait mode, with photographs that are less defined than always during the day, but without watercolors.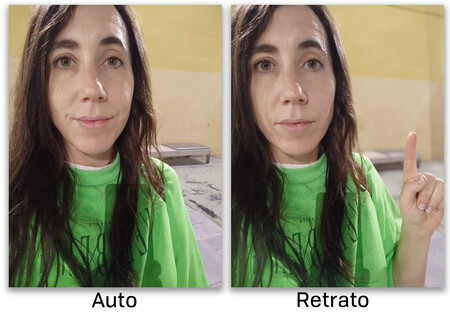 Video
One of the main claims of this mobile in the video is 8K , which has been an exclusive feature of top-of-the-line mobiles and some of a lower level, but particularly ambitious. As with 200-megapixel photos, these are considerably larger files than those captured in 4K or 1080p, so it's worth thinking about beforehand (about 45 seconds can easily go by at 700MB and overnight).
Especially seeing that, at the definition level, there is not such a big jump between 4K and 8K (as there is between 4K and 1080p). It is more noticeable in the crop, if we are going to pull digital zoom, but at the level of detail, colorimetry and exposure we do not see that there is an excessive difference. The wide angle, for its part, gives us a much lower detail (it stays at 1080p), with the addition that at night the colors are somewhat more washed out than in the main lens.
Battery: 1, 2, 3… A little step forward, Xiaomi
The Xiaomi 12 Pro did not leave us too happy in this section because the sum of variables that influence autonomy gave us low figures and, above all, the fact that it was difficult for us to reach the end of the day with a charge. That with a not inconsiderable 4,600 mAh battery, which in this case is surpassed by the 5,000 mAh of the 12T Pro.
And it seems that with the combo of greater capacity, new software and a different processor they have hit the nail on the head because with the 12T Pro the 24 hours of autonomy are almost a punishment . It only fell below us after an autonomy test at 120 Hz (and it reached 18 hours), the rest of the cycles have been 26 hours or more, reaching 31 hours of autonomy with the variable refresh rate.
A figure that exceeds the 26 hours that we achieved with 60 Hz (and intensive use) and the 28 hours achieved in sustained use at 120 Hz, so seeing that this setting usually pulls 120 Hz, it generally makes up for leaving it activated , since it does not imply a decrease in autonomy. The screen hours have surprised us for the better, even reaching 13 hours (we get this on average with GSAM Battery, but in reality we calculate about 9 hours having had a cycle with 4 and a half hours).
Fast charging continues without disappointing. The charging time with the 120-watt charger is approximately 17 minutes , so with this and the autonomy, the truth is that we have quite forgotten to plan when to charge the mobile before leaving home.
Sound: ….And a little step back
Despite the excitement of seeing that the mobile comes with stereo sound , the sensations with the audio remind us more of the Mi 10T Pro than the 12 Pro. In fact, here we do not see a Harman-Kardon signature or any possible claim (and it may be that has been a less attended section).
Motorola Edge 30 Fusion Review (quick): Particularly Thin and Powerful? | Tech Reviews
The sound is quite flat, correct without more and being very fair if you want to compete in high range. The dynamic range is reduced and we miss bass, as well as a good compensation between one speaker and another (the main one sounds proportionally more, which is usual, but in this case it is noticeable as if it were mono).
Of course, it is clear, without throat clearing or any other problem and with more than enough clarity. The volume is not a problem either and we can have it at 65-70% to set the mood for a room.
If we pull headphones we can access some special settings in the corresponding section of the mobile configuration. Although after having tried them with various types of audio, it can be said that the "virtual surround sound" does not work well and it is better to have it deactivated.
Xiaomi 12T Pro, Fadvices opinion
The Xiaomi 12T Pro does what it promises: to give us a high-end experience, to have the latest for less than 1,000 euros . It is a complete mobile, well built and that has proven to be off-road in all the time we have tested it.
The choice of the screen has been very successful, as well as achieving a correct dissipation of the temperature and that finally the performance does not imply a worsening of the experience. Especially with an autonomy that makes us forget the charger at home (by the way, delivered with the mobile).
It is not perfect and there are aspects (such as sound) that have a lot of room for improvement. The cameras have seemed versatile to us, especially the main one, although the use of 200 megapixels seems relegated to a less general public and further away from mobile photography in its essence of spontaneity and sharing on networks.
All in all, it has turned out to be a competitive mobile in its range (especially without leaving your own home) that gives a good experience. Perhaps it is, in its own way, a 12 Pro with its homework done.